The Kurpie Caroling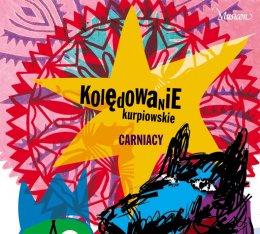 Please give us the catalogue numbers and quantity of our CDs you are interested in buying. We will send you information on the cost of the CDs and of the shipping and handling thereof.
Musicon
musicon@musicon.pl
OK
MCD 049
CARNIACY, The Folk Ensemble of the Kurpie region from Czarnia under leadership of Witold Kuczyński
Producers: Jacek Guzowski, Krzysztof Kuraszkiewicz
Musical editing: Grzegorz Kuraszkiewicz
Graphic design: Anna Lenartowicz
Recorded on February 2003 at the church of Immaculate BMV Conception in Czarnia near Myszyniec, courtesy of rector, rev. Wacław Nowacki.
Recording method: DDD, 44,1kHz, 16 bits
Songs
| | | | |
| --- | --- | --- | --- |
| 1 | .................................................... | | 1:16 |
| 2 | .................................................... | | 4:13 |
| 3 | .................................................... | | 15:37 |
| 4 | .................................................... | | 5:47 |
| 5 | .................................................... | | 5:46 |
| 6 | .................................................... | | 1:34 |
| 7 | .................................................... | | 2:41 |